Each year, approximately 465 students from Kindergarten through 8th Grade and their families seek the experience of St. Pat's. They come for a Catholic education that is characterized by high standards, strong motivation, effective discipline and an atmosphere of caring, all working together to foster excellence and an expectation that each child will have the opportunity to meet success.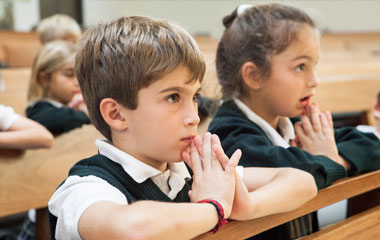 Community Outreach
In accordance with the church's social teachings and the St. Patrick Catholic School Student Learning Expectations, all students shall be required to provide service within our local community. It is our responsibility to give back to our community with our time and talent to make a difference.
Sports
Students in grades 5-8 have an opportunity to participate in after-school sports. St. Patrick Catholic School participates in the North County Parochial League.
Extra-Curricular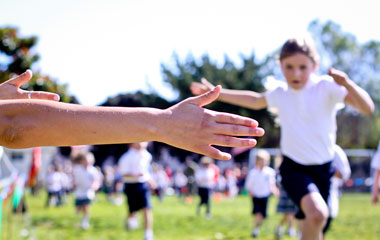 St. Patrick Catholic School offers several after school programs for an additional cost. These programs may vary from year to year and parents are notified through the school newsletter or enrollment form that go home as to when sign-ups take place.