We follow the curriculum guidelines set by the Diocese of San Diego. Our curriculum is aligned with the California State Framework, covering all basic academic areas. Additionally, special programs are offered during the school week in technology, music, art, Spanish, and physical education.
Religion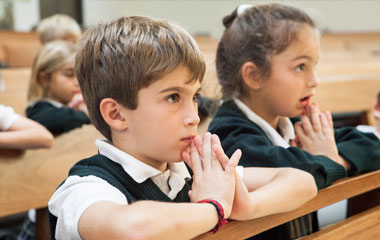 Daily religious instruction in the Catholic faith is an integral part of the educational program for all students at St. Pats. Catholic traditions, prayers, practices are interwoven with the Gospel message throughout the day.
Music
Our Music Program exists to create opportunities for students to sing with all of their soul, to praise the Lord through music, and to take risks while performing for the community!
Spanish
Grades 7-8 participate in two weekly 45-minute classes.
Smart Lab
Grades K-8 participate in SmartLab twice a week. Our Smartlab gives students the tools to make decisions, solve problems, and complete intricate tasks. The students learn to create goals, creatively solve problems, collaborate with peers, complete projects on time, and share their accomplishments.
Reading Resource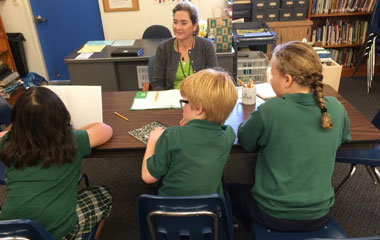 The Reading Resource program helps students gain confidence and mastery in reading fluency and comprehension
Art
Our Art program implements the Arts Attack program.